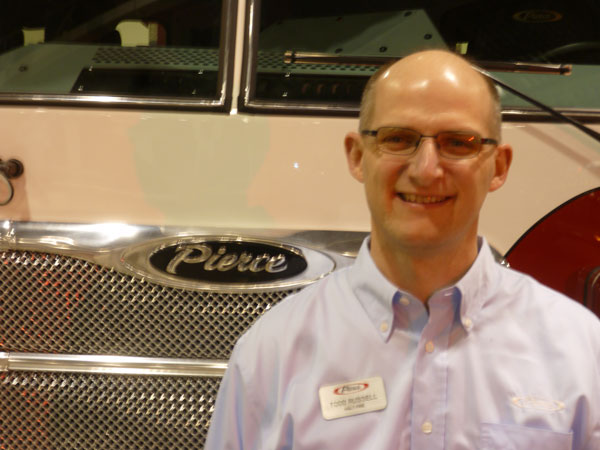 Todd Russell
Sales Coordinator
Contact Halt Fire's main office at 248.669.0800 to leave a message for Todd.
Todd Russell, or "Todd II" as many people call him, started with Halt Fire in 2001. Todd works as a sales coordinator and in house engineer, supporting the Halt Fire sales representatives. His roles include preparing bid proposals and quotes, creating concept drawings, generating customer specifications and managing new orders through the build process.
Todd enjoys working the sales staff and customers in developing a new apparatus that will serve their department and community for many years. Working out the puzzle on how to make everything fit within the vehicle and within budget is part of challenge. Todd will offer suggestions and ideas to customers that they may not be aware of helping to improve the functionality of apparatus.
Todd is married to his wife Jeanette and has two daughters. Todd has been a paid on call firefighter and EMT for over 21 years with the same department. In his free time, Todd enjoys the beach, being outdoors, heading to Houghton Lake and spending time with his family.