The Halt Fire staff consists of professional firefighters, first responders and experts in the fire apparatus field. We know how important it is to have the right equipment for your specific job.
We proudly sell and service Pierce apparatus and PL Custom ambulances along with a full line of fire safety equipment, protective clothing, parts and loose equipment to meet your needs.
Our Pierce Master Service technicians have EVT, ASE and Pierce certifications as well as trained in proper NFPA compliant pump testing.
Mission Statement
The Halt Fire, Inc. mission is to provide quality products, superior service and unequaled training to our unselfish heroes. Halt Fire, Inc. will continually strive to build and strengthen long term relationships with our customers through honesty, hard work and integrity.
Todd Lincoln
Owner/President
Todd Lincoln began his career as a paid on-call fire fighter in 1989 with Northville Township Fire Department. He gained valuable knowledge that he used to transition to his employment and eventually the ownership of Halt Fire, Inc. Although Todd oversees the day to day operation of Halt Fire, Inc., he continues to service a good number of house accounts. When Todd is not in the office, he can be found at one of his kids' athletic events, local race track or on a golf course.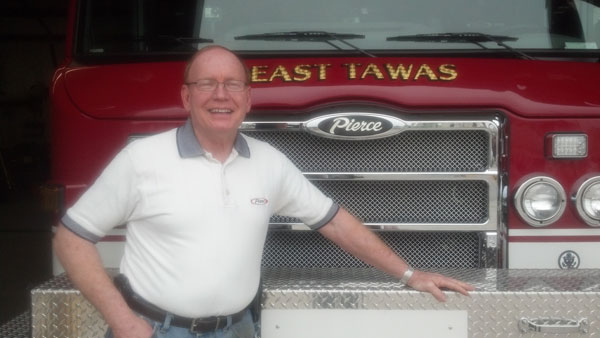 Bill Deckett
Sales Representative
Bill Deckett has been representing Pierce Manufacturing in northern lower Michigan since 1999. He enjoys working with departments to ensure that they put together a specification that will fit the needs of their department and community. Read full bio.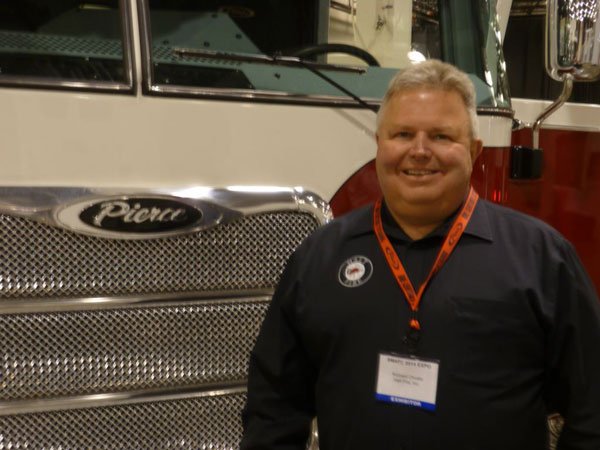 Richard Choate
Sales Representative
Richard Choate has been representing Pierce Manufacturing for fourteen years and has delivered all types of apparatus. Richard has a "keen eye for detail" and works closely with the customer to assure the finished apparatus meets the department's needs. Read full bio.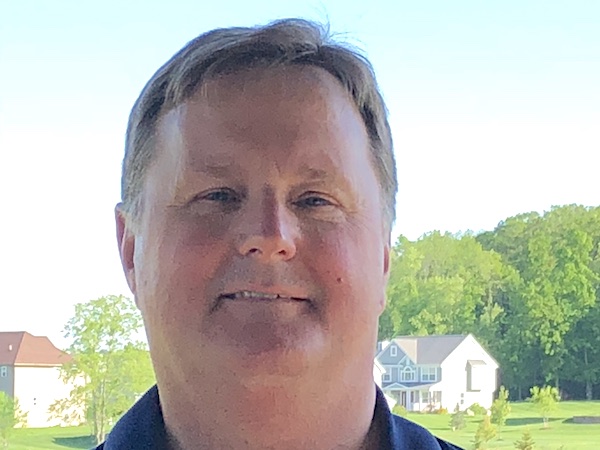 Bruce Hamilton
Sales Representative
Born and raised in Dearborn, Bruce eventually became a Firefighter/Paramedic for the Dearborn Fire Department. After serving on active duty in the USAF as Forward Air Controller/Joint Tactical Air Control/TACP, he returned to Michigan and joined the USAF Reserves as a Firefighter at Selfridge ANG Base in Mt. Clemens. Read full bio.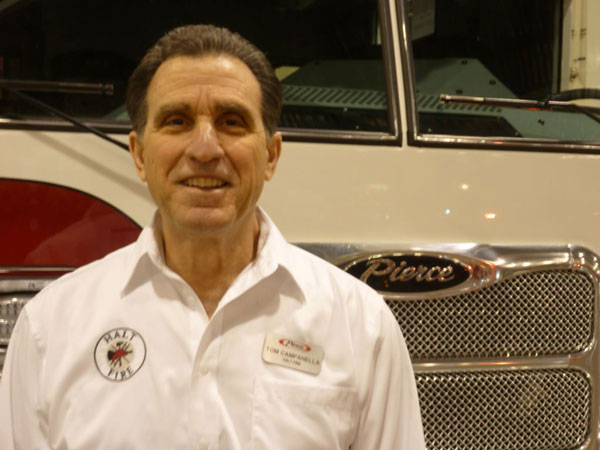 Tom Campanella
Sales Representative
Tom retired from the Detroit Fire Department with 39 years of firefighting service. Tom was a senior member of the apparatus design committee where he was instrumental in developing specifications, reviewing proposals, inspecting and accepting nearly 100 different fire apparatus deliveries to the city of Detroit. In addition Tom has also been involved in research, training and problem solving for the fire apparatus division. Read full bio.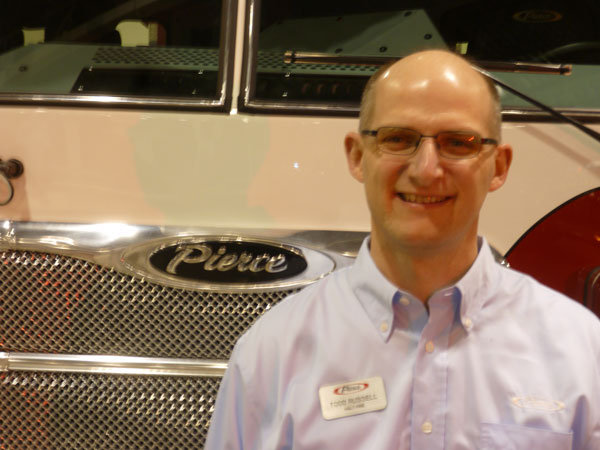 Todd Russell
Sales Coordinator
Todd Russell, or "Todd II" as many people call him, started with Halt Fire in 2001. Todd works as a sales coordinator and in house engineer, supporting the Halt Fire sales representatives. His roles include preparing bid proposals and quotes, creating concept drawings, generating customer specifications and managing new orders through the build process. Todd enjoys working the sales staff and customers in developing a new apparatus that will serve their department and community for many years.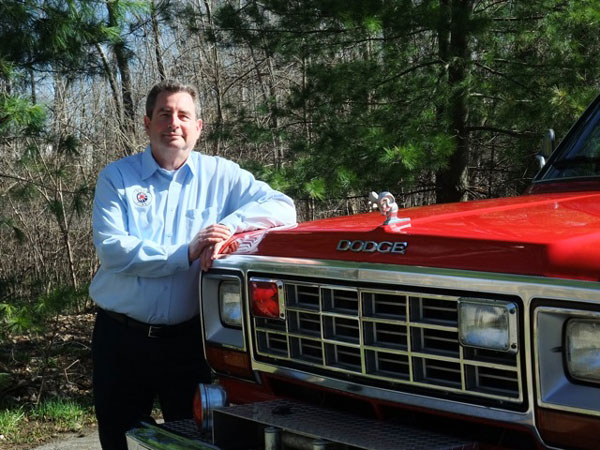 Pat Wright
Sales Representative
Pat Wright is experienced in gathering your thoughts and ideas and building a Pierce fire truck to fit your needs and budget. Pat started his career in Public Safety in 1977 when he joined the Davison Fire Department just out of high school. In 1979 he formed a relationship with Halt Fire and Pierce Manufacturing with the truck he is pictured with, which is still in service. Read full bio.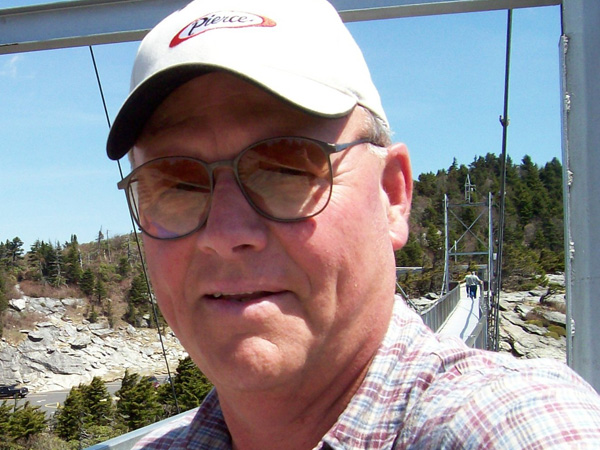 Jim Lee
New Apparatus Trainer
My name is Jim Lee. My home is in Livonia, Michigan. I am not a Fire Truck Salesman. My profession has always been heavy truck mechanic. So please let me tell you a small part of my life's story.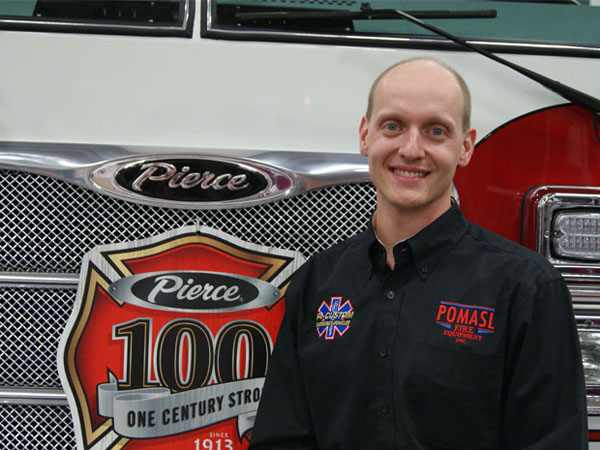 Kevin Pomasl
Sales Representative
Kevin Pomasl has been representing Pierce Manufacturing since 2000 and has delivered a wide array of vehicles from small rescue trucks to 6×6 tankers, to custom pumpers and aerials. Read full bio.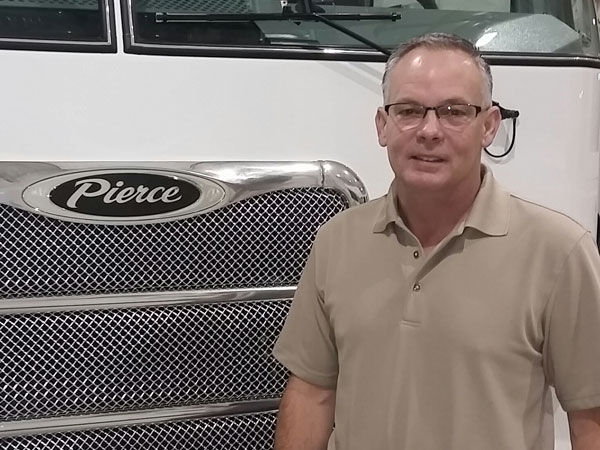 Tom McDonald
Sales Representative
Tom began his fire service career in 1989 as a paid on-call fire fighter while he was attending college. In 1994, Tom became a full time fire fighter with Independence Township Fire Department where he currently works as a Captain/Paramedic. Tom came to work for Halt Fire, Inc. in December of 2014, representing both Pierce Manufacturing and PL Custom. Read full bio.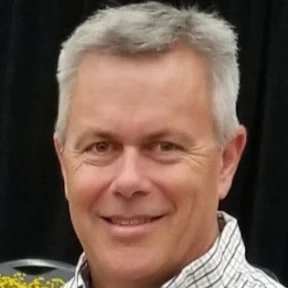 Ted Lilley
New Truck Foam & Operational Trainer
Salesman
Ted joined the Halt Fire training staff in 2016 and is a career firefighter/paramedic with over 20 years of experience in the fire service. Read full bio.