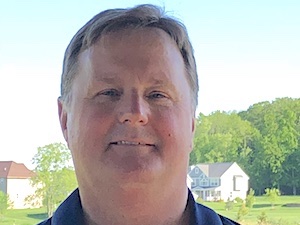 Bruce Hamilton
Pierce Sales Representative
E-Mail: bhamilton@haltfire.net
Phone: (734) 558-4876Or contact the Halt Fire main office at (248) 669-0800 to leave a message for Bruce.
Born and raised in Dearborn, Bruce eventually became a Firefighter/Paramedic for the Dearborn Fire Department.
After serving on active duty in the USAF as Forward Air Controller/Joint Tactical Air Control/TACP, he returned to Michigan and joined the USAF Reserves as a Firefighter at Selfridge ANG Base in Mt. Clemens. Bruce also attended the Oakland Community College Fire Academy and was hired into Dearborn Fire.
Retired from DFD in late 2011 as the Apparatus Supervisor (Battalion Chief) in-charge of the fleet and all equipment related to firefighting, Bruce's duties required writing specifications for apparatus and equipment and presenting proposal to administration and government leaders.
He is very familiar and with fire apparatus and the mechanical features of them. He has had experience with all the major brands of apparatus over the many years and has learned there's always more to learn.
Fire apparatus technology is changing rapidly and it's an exciting time for purchasers and manufactures. Bruce really enjoys being a part of and assisting Fire Departments with these critical purchasing decisions.

++++++++++++++++++++++++